You'll see from the title of today's blog, that the intention was to write about the best apps for improving your productivity.
Unfortunately, not everything went to plan…
We picked an office guinea pig to try each of these apps out, and whilst things started off well, it would be incorrect to suggest that productivity for today was increased for all.
The first apps we played with were Opera Max, and CleanMaster, both available for free on iOS and Android.
Opera Max is designed to manage your data. It compresses videos, images, and other media to save your mobile data usage, and to speed up mobile browsing. It also self-pauses when your WiFi is turned on. It's relatively useful if you regularly find yourself paying for data at the end of the month, but if you have a good mobile phone plan, like those on offer here at Fivebars Mobile, you probably have more than enough data already.
CleanMaster installs a '1 Tap Boost' button onto your home screen, so that you can perform regular 'sweeps' of junk that slows down your phone's performance. Our guinea pig for this app says:
"I decided to really test this out, so before installing it, I trawled through my phone, deleting every cache, every extraneous file. Once installed CM managed to clear another 1.3GB of 'junk' – I'm sold!"
An app that was recommended to us recently was Carrot – which bills itself as a to-do list with a personality. Sadly it is only currently available on iOS, but is fairly priced at £2.29.
The idea behind Carrot is that she already doesn't like you. If you tick off the tasks in your to-do list, you can appease your mini-robot master, but if you fail, Carrot Will Not Be Happy. It's definitely fun, but whether you get more done than "Task one: write to-do list. Task two: check off task one" just to raise your level, remains to be seen.
As anybody who uses social media for their business knows, you can easily spend hours on Facebook and Twitter trying to reach everyone. This is where apps like Fenix, and IF come in handy.
Fenix is reasonably priced at £3.69, on Android, and is one of the most consistently well-reviewed third-party Twitter clients available. It allows you to customise how you view your Twitter account, and lets you manage multiple accounts. Our guinea pig would definitely recommend this for people who find themselves tweeting a lot throughout the day.
This brings us to IF. Also known as IFTTT – if this then that.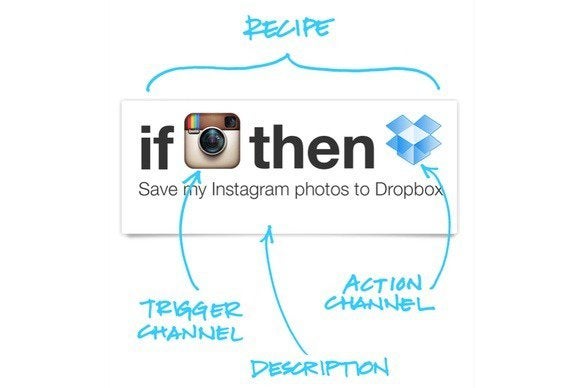 We'd love to give you a review of this amazing connecting app, but despite having installed it nearly three hours ago, our guinea pig is still playing with it…
The basic premise is that it allows you to connect different apps, by adding 'recipes.' These recipes do things like automatically making your latest Instagram photo your screen pic, or sending you an email reminder if you miss a call from your mum. Or, hopefully, switching your employee's phone off if they miss more than three meetings in a row…